Accent as a high technology company, is always aspiring to be one step ahead of time. As a support of it's work, Accent is always using the newest technologies from the area of system integration.
All the systems, from server to application by their nature, are developed and maintained in-house. In our long term work we've gained experience and knowledge that we can implement in Your company, and Your IT systems. Through careful and comprehensive analyzing and wise planning, the so called IT-system nightmare, for many companies can be transformed in to working with ease and pleasure and become solid support for Your business.
As proof of this, is the long list of companies that have entrusted their work in our experienced team and the products we develop, whether application or system by their nature.
Highly-accessible cluster system, that can proccess one million transactions on daily baisis.
Multiple virtualised POS systems, material-accounting, collaboration, working with thousands of transactions on daily basis.
Multiple solutions for interconnection of remote locations with the central location, as well as safe and secure access to the company's IT system.

Virtualization
Virtualization is a software technique by which the entire work of the computer is being emulated.
It is enabling for several virtual computers with operating systems and appropriate applications to be installed on one physical computer. Furthermore the installed virtual computers are not detected among each other, and the operating system that is installed and is being executed in one virtual frame is convinced that it has the overall control of the computer.
By implementing virtualization a lot of benefits are gained:
Efficient use of resources
High accessibility
Electric power saving
Lower cooling power
Fast and easy provisioning
Scalability
Compatibility with a large number of hardware platforms.
Аutomation
Accessibility
Backup and restore
Planned or unplanned failure of a system can come from any direction, in any form, any time. The innability of a company to function, in a situation where the IT system is non functioning can lead to irreparable damage to Your business.
Support
Disasters unpredictable by their nature can happen anywhere any time without an announcement. Recovery can be very stresfull, expensive and take a lot of time esspecially for those who are not prepared for such events.
However, if a disaster does happen, in any proportion, those who are prepared and have prepared plans for taking action go through with it with minimal losses and/or interruption in their work.
Accent in it's long years of work has implemented a great number of such systems, based on open code, with clients which realised the need and the importance of stable and continious work of their IT systems. Besides the savings on hardware equipment, space, energy, the clients get added value by using open code platforms due to them being free and open for development by anyone.

Collaboration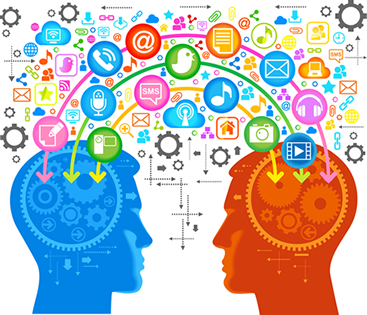 Collaboration services maintain uniform integration over multiple communication applications over several networks in a unique user platform, by which they enable lowering of application and user delay and enhanced productivity.
Services provide fluid communication in Your organization by enabling communication in real time and effective collaboration no matter the location of the participants, the way or the tools they use, thus creating mobile and competitive employees.
email
global address book
calendar
time and resource management
Voice over IP
Video over IP
Network solutions
The correct way of designing, installing and maintaining the infrastructure is of fundamental value for overall performances and network reliability.
At this present time, it is of great importance for Your company to be able to transfer, manage and share a wast number of data swiftly and efficiently with highlights on voice and video communication.
It is of vital importance for Your company network infrastructure to work at its peak performances, so that it can provide for the users and applications to function on their top performances.
The heart of every network is it's infrastructure. The communication link between the networked devices is often underestimated crucial part of the network. Faulty design of cables, wrong choices of key network devices, their settings and connections lead to bad performances, unpredictable behaviour and a lot of other problems.