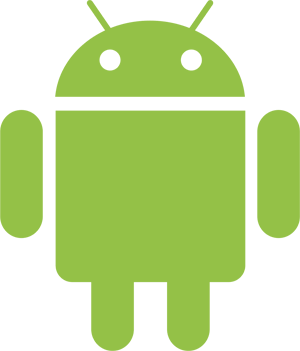 Market leader in restaurants and retail sales software
Over
0

licences sold and satisfied customers
Complete solution for restaurants!
Complete solution for retail sales!
Easypos is desktop application for small companies located on a single location. Easypos allows you to create and manage documents on easy, clear and legal way.
easyPos
Software solution
Software
Implementation
Support
easyPos Package
Software solution + PC
Software
Computer
Implementation
Support

Components
Record of SKU's with code, name, barcode, normatives/recipes. The possibility for defining unlimited number of additional attributes on whole application level that can be used on many places is a unique function. For example, a company that works with auto-parts has the possibility to add unlimited number of catalog numbers, names, codes, barcodes etc.
Grouping the articles into groups, subgroups etc.
Record of customers with code, name, address, contact information and possibility for customers differentiation and making different price lists, additional attributes, organization sectors etc.
Creating a regular price list, unlimited number of different price lists

Creating different types of documents with appropriate characteristics according to the needs of the company
Logging system for users with different access level to the system options
Procurement from domestic businesses (import calculation is not supported)
Production through defining the products and recipes for their production from raw materials and other articles via Production Order (assemblage or dismantlement)
Stock correction via stocktaking and report for passed expired dates
Wholesale via Dispatch notes/Invoices, Consignments
Retail sales via cash invoices, bills, Certificates of receipt, fiscal receipts
Return of the sold articles from customers via returning documents or cancelation of documents
Creating Orders to suppliers/from buyers, creating Offers/Proforma invoices with generating automatic Dispatch note/Invoice after accepting the Offer
Transfer of stocks between warehouses, from warehouse to the shop or backward
Record of payments from buyers and payments to suppliers with creating bank statement and payment charges
Record of non-paid items /invoices from clients/suppliers.
Creation of Invoices from Dispatch note or creating Invoice from more different Dispatch notes (group document)
Dealer price lists for dealers or loyal buyers
Record of cash payments or payments with cards
Realtime stock list and stock list of concrete date from the past
Material card for article with whole history of changes
Detailed report for the sale via bills through different filters (for example: buyer, shift, time etc.)
Profit report
Sales specification through all types of documents and all methods by filtering and sorting
Report for erased documents and possibility to see who has done the action
Report for retail sales
Report for trading services
Money entry and money drawing with fiscal printer
Short and detailed periodic turnover report for fiscal printer
Daily control report and daily fiscal closure
Licenses
Back Office
Complete material and commercial works and management , withot retail module.
Supports real time changes of data.
Requires server license.
Tablet
For restaurants.
Menus and ordes are supported.
Accelerates and simplifies the work.

POS
Supports only retail sales.
Accelerates the sales in retail in restaturants.

Implementation and support
Our implementation and support team is easily accessible.
Warranty period is 12 months, with free support.
Different levels of support are available for our clients.
You need help in deciding what is the best solution for your business? Please feel free to contact us.

If you need answers for the existent functionalities or you are in need of new ones, our team is at your disposal.
Our goal is ALWAYS satisfied client!
The number of our clients is growing permanently, so does our team.
The quality of our software solutions, gives us the right to emphasize on the large number of satisfied customers.
: +389 2 3 133122 ext.: 854 or 855
: salesteam@accent.com.mk